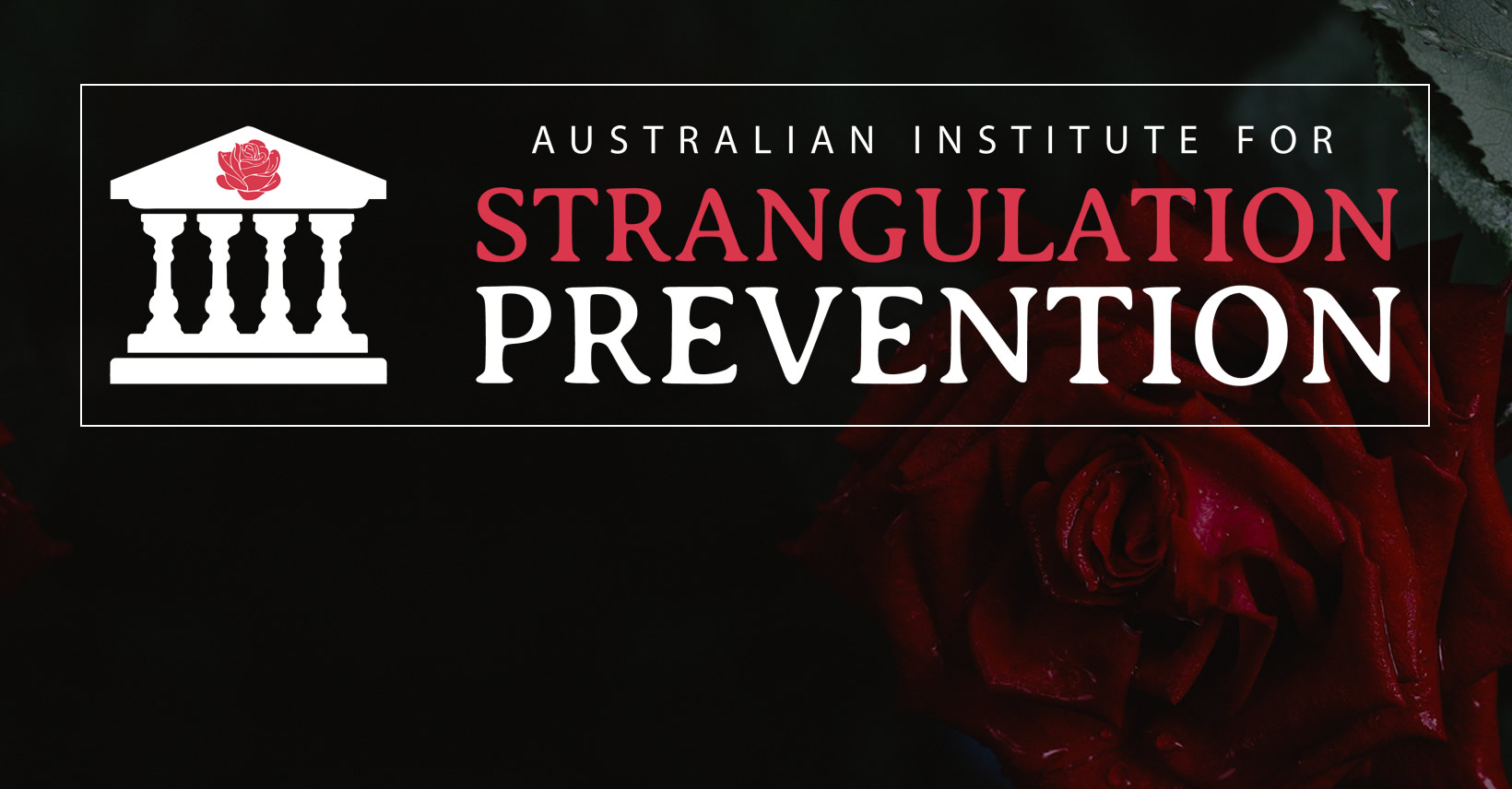 Australian Institute for Strangulation Prevention Launch
August 21, 2019 @ 1:00 pm

-

3:30 pm

|

Free
The Launch of the Australian Institute for Strangulation Prevention
August 21st 2019, Parliamentary Annex Brisbane
Program
• Event MC Dr Brian Sullivan
• Welcome and acknowledgements
• Welcome to Country
• Background to the Establishment of AISP: Betty Taylor CEO Red Rose Foundation
• Survivor's Voice: Natasha
• Launch of AISP: Premier Annastacia Palaczcuk (TBC)
• Minister Di Farmer, Minister for Child Safety, Youth and Women and Minister for Domestic and Family Violence.
• Magistrate Linda Bradford Morgan
• Police Commissioner Katarina Carroll (TBC)
• Inspector Fleur De Bes National Prevention Centre New Zealand
• Anne Edward Director Qld Sentencing Advisory Council (TBC)
• Close and thanks
Afternoon Tea served
Bookings are essential via https://events.humanitix.com.au/launch-australian-institutefor-
strangulation-prevention
Further Enquiries contact Betty Taylor 0432118248
This exciting new Institute is a partnership with the Training Institute for Strangulation Prevention in San Diego USA. A MOU with the Red Rose Foundation will underpin this relationship and outline a strong commitment to collaboration across training and research. An international consortium of researchers from the USA, Canada, UK and Australia is being established to progress research on non-lethal strangulation. A website with research and resources will also be launched on the day.
Background
The Queensland Domestic Violence Death Review Action Group was formed in 2004 to campaign for the establishment of a Domestic Violence Death Review Board and a specific offence of non-lethal strangulation in a domestic violence relationship. Both of these issues were addressed within the Not Now Not Ever Report and a specific offence of non-lethal strangulation was enacted in 2015.
This group evolved to become the Red Rose Foundation in 2016. In 2004, current Red Rose Foundation Directors, Betty Taylor and Di Macleod, organized a Violence Against Women Conference with invited US speakers, Casey Gwinn, Gael Strack and Dr George McLean. Putting strangulation forward as a significant risk indicator is based on the work of Strack and McClane (2001) who undertook research into three hundred strangulation cases submitted for misdemeanour prosecution to the San Diego City Attorney's Office. Follow up research on the risks associated with non-fatal strangulation in cases of domestic violence was conducted by Glass, Laughton, Campbell, Block, Hanson, Sharps and Taliaferro (2004). This study found that prior non-fatal strangulation was a significant risk factor for attempted or completed homicide of women with prior non-fatal strangulation associated with 45% of attempted homicides and 43% of homicides.
Our partnership with the Training Institute for Strangulation Prevention in San Diego has resulted in the Red Rose Foundation bringing to Australia, Gael Strack and Dr Bill Smock each year since 2017 training over 1000 professionals across Australia. From their work, non-lethal strangulation is now seen as one of the most significant red flags to homicide and premature death from strokes and other health issues.
Feedback from Strangulation Prevention Training
" The best training I have ever done in my career. Well detailed, real life examples, well structured".
" Understanding strangulation is a number 1 high risk factor in regards to domestic violence homicide".
"because knowing about non-lethal strangulation and what evidence can assist victims in successful prosecutions will hopefully decreases homicides"
"Understanding the significance of strangulation injuries and the full impact of future indicators of lethality"
" I was shocked to learn that strangulation can cause strokes months after the strangulation incident"
"Essential knowledge for anyone working with those affected by domestic violence"
"Loved this training; make it 3 days instead of 2 days"
Share This On Your Social Media!
All Events