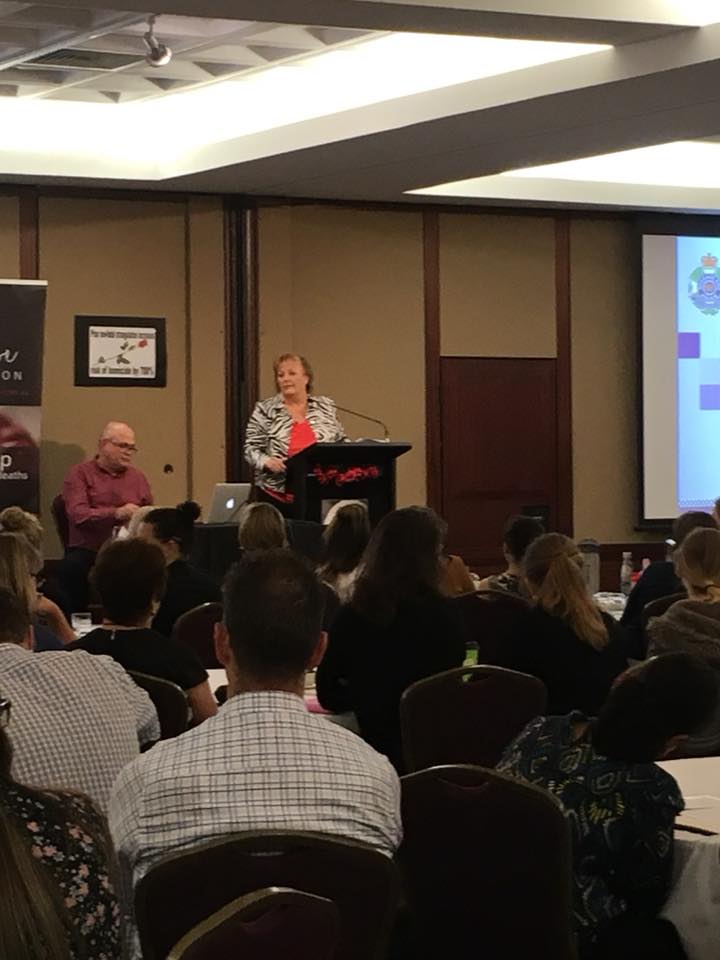 Specialist Strangulation Training
February 20, 2017 @ 9:00 am

-

February 23, 2017 @ 5:00 pm
Specialist Strangulation Training
When 20 February to 23 February 2017
Where Royal on the Park Brisbane
Red Rose Foundation is bringing to Brisbane world acclaimed specialist trainers from the San Diego Institute on Strangulation Prevention.
The Institute was developed in response to the increasing demand for Intimate Partner Violence Strangulation Crimes training and technical assistance from communities across the world. Strangulation has been identified as one of the most lethal forms of domestic violence and sexual assault: unconsciousness may occur within seconds and death within minutes. Strangulation is an ultimate form of power and control where the perpetrator can demonstrate control over the victim's next breath: it may have devastating psychological effects or a potentially fatal outcome.
Attendees of this training learn how to: identify the signs and symptoms of near-fatal strangulation cases; understand and recognize the anatomy and medical aspects of surviving and non-surviving victims; investigate and document cases for
prosecution; prosecute cases, including using experts in court; and, most importantly, enhance victim safety through trauma-informed advocacy services.
Trainers
Gael Strack, Esq.
The CEO of Alliance for HOPE International and oversees the Alliance's Training Institute on Strangulation Prevention. She is a former prosecutor and the founding Director of the San Diego Family Justice Centre. She spearheaded much of the initial work and research on strangulation crimes from a prosecutor's perspective.
Dr William Smock, MD
A member of the National Strangulation Training Institute Advisory Team. He is A Police Surgeon, Louisville Metro Police
Department, Louisville, Kentucky.
About the Training
2 day Specialist Strangulation Institute
20th & 21st February 2017
9am – 5pm Cost for 2 days $480 plus GST
Half day Workshop 22nd February 2017
9am – 1pm Cost $160 plus GST
To enquire
Call Betty Taylor 0432 118 248
Email info@redrosefoundation.com.au

To register and purchase tickets
https://www.eventbrite.com.au/e/red-rose-foundation-specialiststrangulation-training-20th23rd-feb-2017-tickets-27297459436
The Qld Domestic Violence Death Review Action Group (DVDRAG) has established the Red Rose Foundation to expand the work undertaken by the group to address the prevention of domestic violence related deaths.
Share This On Your Social Media!
All Events